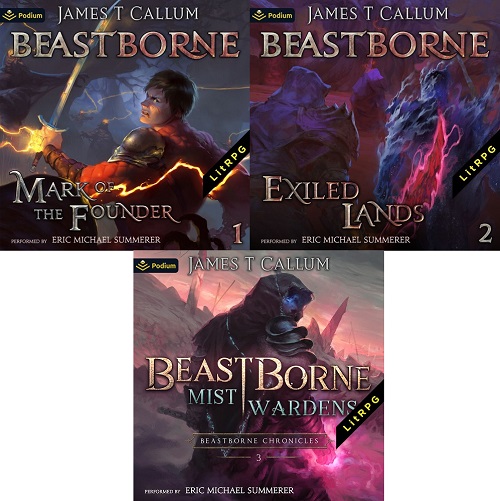 Beastborne Chronicles Series Book 1-3 - James T. Callum
Narrator: Eric Michael Summerer
Genre: Fantasy, Adventure, LitRPG
Audio format: MP3/M4B
A new Founder marked with otherworldly power. An epic quest to build a sanctum settlement. A fabled class that wields monstrous magic.
The Founders were the first marked, and they used those powers to build kingdoms, subjugate the land, and enrich themselves. They will not suffer another to join their ranks.
Lost in a world with levels, stats, and monsters, Hal fights to survive in an unforgiving land, and to escape execution from its rulers. Ingenuity and courage won't be enough. With marked powers he doesn't understand, he's easy prey for all the goblins, bandits, aberrations, and foul monsters that plague the realm. He'll need to abandon his humanity by embracing the beast within. To fight monsters, one has to risk becoming a monster...if he can survive long enough to level up.