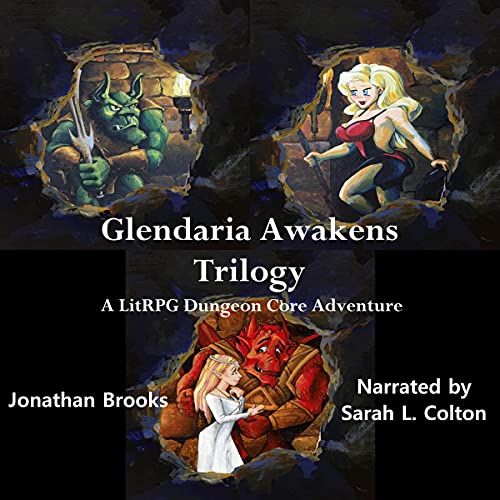 Glendaria Awakens Series Book 1-3 - Jonathan Brooks
Narrator: Sarah L. Colton
Genre: Fantasy, LitRPG
Audio format: MP3
This trilogy contains the books: Dungeon Player, Dungeon Crisis, and Dungeon Guild.
Join Devin and Krista as they embark on a journey to explore the newest full-immersive, virtual-reality massively multiplayer online role-playing game, Glendaria Awakens! Their experience soon turns grim as they are put in charge of running their own dungeon in the game.
Now they must figure out how to survive waves of players trying to steal their Dungeon Core, all the while dealing with psychotic Dungeon Guardians and powerful guilds. Using the creatures that Devin captures as a dungeon monster himself, Krista combines them into unique and powerful hybrids that help defend against the intruders.