MP3 NEW RELEASES WEEK 36 (2019)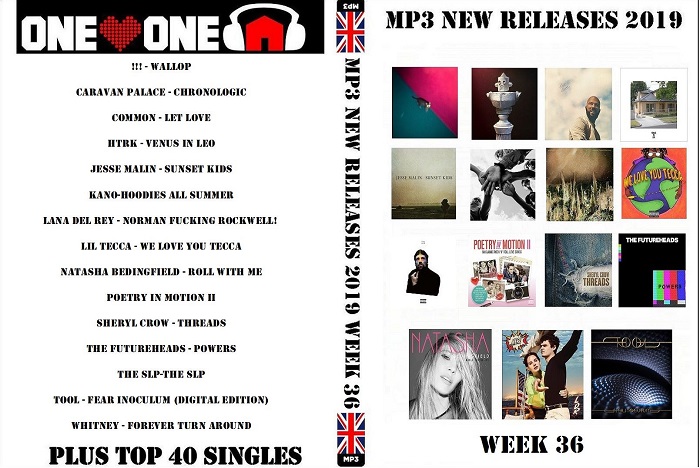 MP3 NEW RELEASES WEEK 36 (2019) | 2.24 GB
!!! - Wallop
Caravan Palace - Chronologic
Common - Let Love
HTRK - Venus In Leo
Jesse Malin - Sunset Kids
Kano-Hoodies All Summer
Lana Del Rey - Norman ****ing Rockwell!
Lil Tecca - We Love You Tecca
Natasha Bedingfield - Roll With Me
Poetry In Motion II
Sheryl Crow - Threads
The Futureheads - Powers
THE SLP-THE SLP
Tool - Fear Inoculum (Digital Edition)
Whitney - Forever Turn Around
ALL COVERS INCLUDED ENJOY
Warning! You are not allowed to view this text.
DONATE ME FOR MEDICINES AND TREATMENT Donate Bitcoin 1SLKcwi5VbQrpoKnXUGfBLVcj3VCWVfnQ
Donate Ether 0x032f4d361571dA8cF5602D3C73530817365052B8