Android – only Paid – Week 16 2019 – APP MISC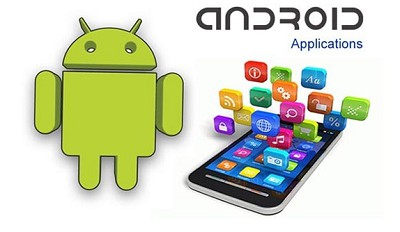 Android – only Paid – Week 16 2019 – APP MISC | 3.76 GB
PLEASE keep in mind that not all apps/games work on all
devices due to the software the device providers install.
PLEASE make sure you are using winrar 5.01 or newer.
Move APK onto your device.
Move obb folder to \sdcard\Android\obb .
Install Application.
If something doesn't work, try a clean install.
Most 18+ Games are ported pc games, which might not be compatible with some devices.
LP means Lucky Patcher
GP means Patched Google Play
UP means Uret Patcher
JP means Jasi Patcher
If you get a crash, do a clean install.
APP MISC - [substratum.] Streamlined Night & Day. v9.20 [Patched].apk
APP MISC - [Substratum] Linear v6.0.0 Unreleased [Patched].apk
APP MISC - 1Tap Cleaner Pro v3.50 [Paid].apk
APP MISC - 4 GB RAM Memory Booster v5.2.8 [Pro].apk
APP MISC - 365Scores Sports Scores Live v6.3.6 [Subscribed].apk
APP MISC - 500px – Discover great photos v5.9.3 b59301 [Premium].apk
APP MISC - ActionDash Digital Wellbeing & Screen Time helper v2.3 [Premium].apk
APP MISC - AIO Launcher v2.7.6-beta5 [Pro].apk
APP MISC - Akinator VIP v7.0.2 [Paid].apk
APP MISC - All-In-One Offline Maps + v3.3 build 83 [Paid].apk
APP MISC - AntiBAG Tachograph v2.0.42 [Patched].apk
APP MISC - APK Extractor - Creator v1.2.8 [Unlocked].apk
APP MISC - Aqua Mail - Email App v1.20.0-1447 [Mod Lite].apk
APP MISC - Autosync OneDrive - OneSync v4.2.11 [Ultimate].apk
APP MISC - Avast Antivirus – Mobile Security & Virus Cleaner v6.19.0 [Pro].apk
APP MISC - Baby Monitor 3G v5.2.0 [Patched].apk
APP MISC - BigBlu Substratum Theme v28.7 [Patched].apk
APP MISC - BitTorrent - Torrent Downloads v5.4.5.apk
APP MISC - Black and White Photo Editor v1.16 [Premium].apk
APP MISC - BlackPlayer EX Music Player v20.49 build 339 [Final] [Patched].apk
APP MISC - Bluecoins Finance Budget, Money & Expense Tracker v8.4.3 [Premium].apk
APP MISC - Borealis - Icon Pack v1.40.2 [Patched].apk
APP MISC - Busuu - Easy Language Learning v16.5.0.66 [Premium].apk
APP MISC - Button Mapper Remap your keys v1.21 [Pro].apk
APP MISC - CamScanner Phone PDF Creator v5.9.7.20190418 [Full] LIC.apk
APP MISC - CamScanner Phone PDF Creator v5.9.7.20190418 [Full].apk
APP MISC - chomp SMS v8.6 build 9080601 [Pro].apk
APP MISC - Chronus Home & Lock Widget v14.1.1 build 193405 [Pro] Addons.rar
APP MISC - Chronus Home & Lock Widget v14.1.1 build 193405 [Pro].apk
APP MISC - Chrooma Keyboard - RGB & Chameleon Theme vhelium-3.5 [Pro].apk
APP MISC - Cloud Radio Pro (Record&Lyrics) v6.2.6 [Paid].apk
APP MISC - Cobalt Icon Pack v9.9 [Paid].apk
APP MISC - Coptic Reader v2.76 [Unlocked].apk
APP MISC - CREATIVE Wallpapers, Ringtones and Homescreen v1.3.2.0 [Patched].apk
APP MISC - Cryptomator v1.3.5 [Paid].apk
APP MISC - Cut Paste Photos v7.9.5 [Pro].apk
APP MISC - Daily Editorial - Vocabulary & Current affairs v1.4.5 [Pro].apk
APP MISC - Darko - Icon Pack v2.1 [Patched].apk
APP MISC - Debt Manager and Tracker Pro v3.9.33-play-paid [Paid].apk
APP MISC - Dizionario Oxford Study FULL v4.7.9.0 [Unlocked].apk
APP MISC - Djay 2 v2.3.5 [Paid].apk
APP MISC - Djay 2 v2.3.5 [Paid]-OBB.rar
APP MISC - DoubleTwist Pro music player (FLAC ALAC & Gapless) v3.3.7 [Patched].apk
APP MISC - Downloader & Private Browser v3.0.1.182 [Premium].apk
APP MISC - Eclectic Icons v1.2.7 [Patched].apk
APP MISC - Electrical calculations v7.3.0 [Pro].apk
APP MISC - English Grammar in Use v1.11.28 [Unlocked].apk
APP MISC - English Grammar in Use v1.11.28 [Unlocked]-OBB.rar
APP MISC - Eon Player Pro v4.9 [Beta-3] [Paid].apk
APP MISC - ES File Explorer File Manager v4.2.0.3.1 [Premium].apk
APP MISC - Flashlight v20.11-r15 [Paid].apk
APP MISC - Floor Plan Creator v3.3.7 build 282 [Unlocked].apk
APP MISC - Full body Workout v1.3.1 [Unlocked].apk
APP MISC - Funny Live Camera v1.0 [Premium].apk
APP MISC - Gallery - Photo Gallery & Video Gallery v1.24 [PRO].apk
APP MISC - GPS Navigation & Offline Maps Sygic v18.0.0 [Original].apk
APP MISC - GPS Navigation & Offline Maps Sygic v18.0.0 [Unlocked] BASE.rar
APP MISC - GPS Navigation & Offline Maps Sygic v18.0.0 [Unlocked] Instructions.txt
APP MISC - GPS Navigation & Offline Maps Sygic v18.0.0 [Unlocked] MAPS.rar
APP MISC - GPS Navigation & Offline Maps Sygic v18.0.0 [Unlocked].apk
APP MISC - GPS Speed Pro 3.3.76 [Patched].apk
APP MISC - Grocery list, card coupon wallet BigBag Pro v5.7.apk
APP MISC - Haaretz English Edition v3.0.86 [Subscribed].apk
APP MISC - HD Video Player Pro v3.0.7 [Paid].apk
APP MISC - Horux Black - S9 Icon Pack v1.8 [Patched].apk
APP MISC - Hot VPN 2019 - Super IP Changer School VPN v1.0.1 [Paid].apk
APP MISC - HotSchedules v4.105.1-1262 [Paid].apk
APP MISC - Image Compressor - reduce image size & compress v6.2.2 [PRO].apk
APP MISC - ImageMeter Pro - photo measure v2.22.0 [Paid].apk
APP MISC - ImageMeter Pro - photo measure v2.22.1 [Paid].apk
APP MISC - Infinite Painter v6.3.19 [Unlocked] ARM.apk
APP MISC - Infinite Painter v6.3.19 [Unlocked] ARM64.apk
APP MISC - IPTV Pro v5.0.4 [Patched + AOSP].apk
APP MISC - iTranslate Translator & Dictionary v5.2.7 [Pro].apk
APP MISC - Learning English with Simpler is easy v2.12 [Premium Mod] Ru.apk
APP MISC - LED Keyboard Lighting - Mechanical Keyboard RGB v5.2.0 [Pro].apk
APP MISC - Lighting calculations v4.1.3 [Pro].apk
APP MISC - LightX Photo Editor & Photo Effects v2.0.6 [Pro].apk
APP MISC - LingoDeer Learn Japanese, Korean, Chinese & more v2.20 [Unlocked].apk
APP MISC - Lucky Patcher v8.2.9 Installer.apk
APP MISC - Lucky Patcher v8.2.9 Standalone.apk
APP MISC - MediaMonkey v1.3.5.0855 [Pro].apk
APP MISC - Meteogram Pro Weather Tide Widget App v2.2.21 [Patched].apk
APP MISC - Microsoft Remote Desktop v8.1.68.373 [Final].apk
APP MISC - MIUI CARBON ICON PACK HD v9.2 [Patched].apk
APP MISC - Money Lover Expense Manager & Budget Planner v3.8.91.2019041804 [Premium].apk
APP MISC - Multi Calculator v1.6.12 [Premium].apk
APP MISC - Musixmatch music & lyrics v7.3.3 Final [Premium].apk
APP MISC - Muslim Pro - Prayer Times, Azan, Quran & Qibla v9.13 build 9130006 [Premium].apk
APP MISC - NetShare-no-root-tethering WiFi Hotspot v1.46 [Pro].apk
APP MISC - Network Cell Info v4.17.4 [Patched].apk
APP MISC - Night Vision Camera (Photo and Video) v1.8 [Pro].apk
APP MISC - Noom Coach Health & Weight v7.3.2 [Pro].apk
APP MISC - Notification Blocker & Cleaner & Heads-up Off v1.84 [Unlocked].apk
APP MISC - Nox Cleaner - Phone Cleaner, Booster, Optimizer v2.0.5 [Vip].apk
APP MISC - NYTimes - Latest News v7.4.0 [Subscribed].apk
APP MISC - OfficeSuite - Office, PDF, Word Sheets Slides Note v10.4.18654 [Premium Mod].apk
APP MISC - OfficeSuite Pro + PDF v10.4.18655 [Paid].apk
APP MISC - Offline SIM APN Database Pro v1.328.rar
APP MISC - Omnia Music Player - MP3 Player, APE Player v1.0.9 build 18 [Premium].apk
APP MISC - Pedometer, Step Counter & Weight Loss Tracker App vp6.4.1 build 2019041700 [Premium].apk
APP MISC - Photo Translator v7.1.1 [Premium].apk
APP MISC - PhotoGrid Video & Pic Collage Maker, Photo Editor v7.03 build 70300010 [Premium].apk
APP MISC - Piktures - Beautiful Gallery v2.5 build 499 [Premium].apk
APP MISC - PIXEL FLUO - ICON PACK v2.0 [Patched].apk
APP MISC - Pixel Icons v1.6.6 [Patched].apk
APP MISC - Pix-Pie Icon Pack v7.part3 [Patched].apk
APP MISC - Pocket Save Read. Grow. v7.2.0.3 [Unlocked].apk
APP MISC - Poppin icon pack v1.10 [Patched].apk
APP MISC - Pure Line Icon Pack - Cute Line Theme & Line Icons v1.0.0 [Patched].apk
APP MISC - Quick Video Recorder v1.3.1.3 [Pro].apk
APP MISC - QuitNow! PRO - Stop smoking v5.103.2 [Paid].apk
APP MISC - Red+ Widget for kwgt v4.7 [Paid].apk
APP MISC - Rocket Music Player v5.8.26 [Premium] ARM.apk
APP MISC - Rocket Music Player v5.8.26 [Premium] ARM64.apk
APP MISC - Rotation - Orientation Manager v11.3.0 [Unlocked].apk
APP MISC - Runtastic Results Strength Training & Bodyweight v3.4 [Premium].apk
APP MISC - S Photo Editor - Collage Maker v2.50 [Unlocked].apk
APP MISC - SD Maid - System Cleaning Tool v4.14.2 [Pro] LIC.apk
APP MISC - SD Maid - System Cleaning Tool v4.14.2 [Pro].apk
APP MISC - Sensor Box Testing for Android v1.4 [Premium].apk
APP MISC - Seven - 7 Minute Workout v8.1.6 [Unlocked].apk
APP MISC - Shazam Encore v9.27.0-190415 [Paid].apk
APP MISC - Signal Strength v22.0.5 [Premium].apk
APP MISC - Simple Radio - Free Live FM AM v2.6.2 [Premium].apk
APP MISC - Simply Auto Car Maintenance & Mileage tracker app v37.2 [Platinum].apk
APP MISC - Sky Map v1.9.3 - And 9+.apk
APP MISC - Skyline Kwgt v1.5 [Paid].apk
APP MISC - Smart AudioBook Player v4.5.4 [Unlocked].apk
APP MISC - SnapTube - YouTube Downloader HD Video v4.63.0.4633710 [Final] [Vip].apk
APP MISC - Speed View GPS Pro v1.4.19 [Patched].apk
APP MISC - Speedometer GPS Pro v3.7.53 [Patched].apk
APP MISC - Spendee - Budget and Expense Tracker & Planner v4.0.8 [Pro].apk
APP MISC - Spotify - Music and Podcasts v8.5.1.734 [Final] [Mod].apk
APP MISC - Squid Take Notes, Markup PDFs v3.4.9.5-GP [Premium].apk
APP MISC - Storage Organizer v3.6.0 [Paid].apk
APP MISC - Super P Launcher for Android P 9.0 launcher, theme v4.2.1 [Prime].apk
APP MISC - Tabloid Icon v3.1.9 [Patched].apk
APP MISC - Tapatalk Pro - 200,000+ Forums v8.1.2 [Paid].apk
APP MISC - Tecarta Bible v7.16.6 [Unlocked].apk
APP MISC - Text Repeater -The text toolbox! v5.1 [Pro].apk
APP MISC - The Athletic v3.22.32 [Subscribed].apk
APP MISC - The Wall Street Journal Business & Market News v4.7.4.12 [Subscribed].apk
APP MISC - The Washington Post Classic v4.19.2 [Subscribed].apk
APP MISC - Threema v3.7 build 2000482 [Patched].apk
APP MISC - Tigad Pro Icon Pack v2.4.6 [Patched].apk
APP MISC - TimeBlocks - Calendar Todo Note v4.7.0 [Subscribed].apk
APP MISC - Timestamp Camera Pro v1.110 [Paid].apk
APP MISC - TinyPhoto Convert (JPEG PNG), Crop, Resize v1.1 [PRO].apk
APP MISC - TV + HD - online TV v1.1.2.10 [Subscribed].apk
APP MISC - Vault-Hide SMS, Pics & Videos v6.9.00.22 build 219 [Premium].apk
APP MISC - Vibro. Profile Scheduler v2.3.0 [Patched].apk
APP MISC - Video Player – Movie Player v2.5.3 [PRO].apk
APP MISC - VLC Remote v5.25 (3092) [Paid].apk
APP MISC - WallHub - Pro Wallpaper v2.3.9a [Patched].apk
APP MISC - Wallpixel - 4K HD & Amoled Wallpapers v2.69 [Premium].apk
APP MISC - Wallzy Pro - Custom 4k Wallpapers v1.8.5 [Paid].apk
APP MISC - Waze - GPS, Maps, Traffic Alerts & Live Navigation v4.50.1.1 [Final].apk
APP MISC - Weather Live Wallpaper Weather Forecast v5.1.5 [Pro].apk
APP MISC - WEATHER NOW - forecast radar & widgets ad free v0.3.17 build 520 [Paid].apk
APP MISC - WiFile Explorer v1.6.7.0 [Paid].apk
APP MISC - WinZip – Zip UnZip Tool v4.2.3 build 42300 [Premium].apk
APP MISC - Wunderlist To-Do List & Tasks v3.4.9 build 1178 [Final] [Pro].apk
APP MISC - X Launcher v1.3.3 [Paid].apk
APP MISC - X-plore File Manager v4.14.07 [Donate].apk
APP MISC - X-VPN - Free Unlimited VPN Proxy v92 [Premium].apk
APP MISC - XXL Camera Enlarge Objects in Photos v1.2 [PRO].apk
APP MISC - Yandex.Music v2019.04.1 [Premium Mod] ARMV7.apk
APP MISC - Yandex.Music v2019.04.1 [Premium Mod] x86.apk
APP MISC - YoWindow Weather v2.12.17 [Paid].apk
https://rapidgator.net/file/74c7b64853901b5bffaac3b5a2037119/Android-only.Paid-Week.16.2019-APP.MISC.rar.html
Donate Bitcoin 1SLKcwi5VbQrpoKnXUGfBLVcj3VCWVfnQ
Donate Ether 0x032f4d361571dA8cF5602D3C73530817365052B8