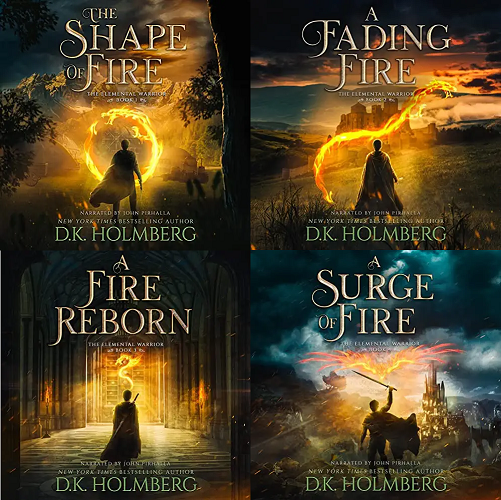 The Elemental Warrior Series Book 1-4 - D.K. Holmberg
Narrator: John Pirhalla
Genre: Fantasy
Audio format: M4B
A return of a long defeated threat changes everything for a master of the elements.
The power of the elements can be complicated to master. Most reach it through the element bonds, ways of connecting to and shaping power that allowed the nation of Terndahl to thrive for centuries. Few can reach power of their own, an ancient way of holding magic the elemental warriors of old possessed.
As spirit master, Tolan teaches how to use the power of the element bonds, but he knows a greater truth. Connected to power of his own, Tolan can use that, along with his bond to the elementals, in ways others cannot.