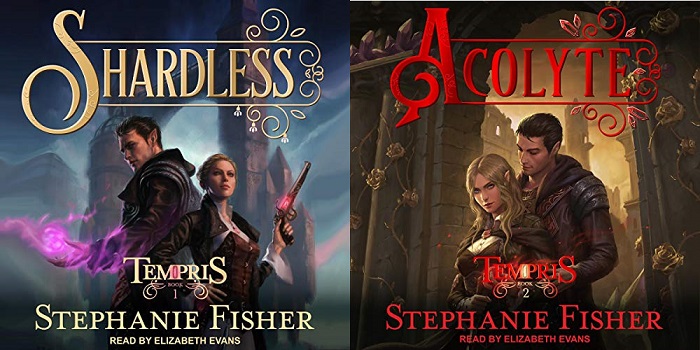 Tempris Series Book 1-2 - Stephanie Fisher
Narrator: Elizabeth Evans
Genre: Fantasy
Audio format: M4B
Magic marked her for suffering. Magic will save her. Magic will lead her home.
On Tempris, time magic is outlawed, and suspected time mages are hunted. Humans are second-class citizens, shunned by the immortal fey that live on the island. They even have a name for their kind: Shardless.
Taly is one of the lucky humans. Taken in by a fey noble and his family, she's lived a good life, surrounded by people she loves. But when an accidental brush with magic causes her to see things - ghostly apparitions that give her small glimpses into the future - it has deadly consequences. The Sanctorum has returned to the island, and if they find her, they'll kill her. And anyone that tries to protect her.
This includes her best friend, Skye. He was the boy that saved her. The man she knew she could never have. And when he refuses to let her go, their actions might hold the power to reshape the world.