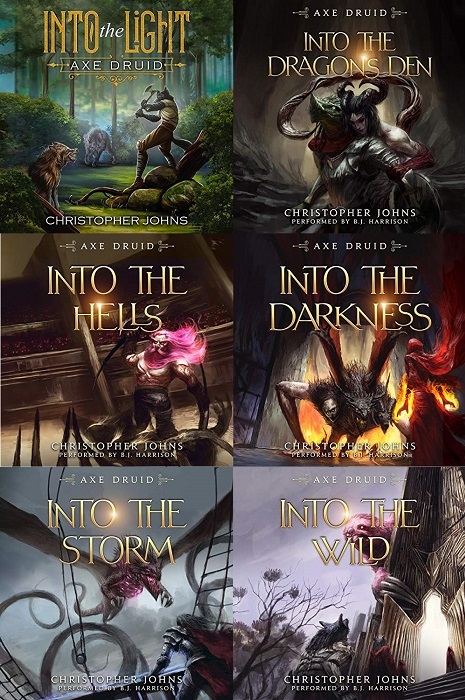 Axe Druid Series Book 1-6 - Christopher Johns
Narrator: B. J. Harrison
Genre: Fantasy, LitRPG
Audio format: MP3 / M4B
A tight-knit group of buddy gamers. A relentless galactic conqueror. One big ol' ax and a whole bag of magic.
Chris and his friends had been hearing voices begging for help, but aren't dreams supposed to stay dreams? When they finally answer the call, they're pulled into a fantastic world with themes similar to modern role-playing games. The world of Brindolla. This is what every gamer has always wanted...right?
There's one major problem: War. The big baddie of the universe has come to collect another planet for his relentless march. The Brindollan Gods have the power to hold him back only for a short while, which they can only hope will be long enough to give Chris and his buddies a fighting chance. Either this team gets rid of War's vanguard of minions and generals, giving the Gods a chance to keep him out for good...or War comes for Earth.
The group is ready to dive into combat, magic, and any other obstacles that come their way. No matter what needs to be done, Chris and his buddies will always do it together.
Warning: This book contains profanity.