J.T. Lauritsen & The Buckshot Hunters - 20 Years On The Road With The Buckshot Hunters (2018)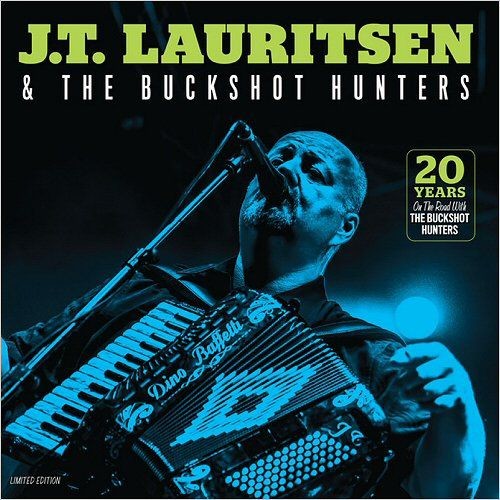 Artist: J.T. Lauritsen & The Buckshot Hunter
Title: 20 Years On The Road With The Buckshot Hunters
Year Of Release: 2018
Label: Hunters Records
Genre: Electric Blues, Blues Zydeco
Quality: 320 kbps
Total Time: 47:29
Total Size: 112 MB

Tracklist:
1. Thighrope (4:15)
2. Make It Better (4:33)
3. No (4:00)
4. Bald Headed Woman (3:04)
5. It Only Hurts Me When I Cry (4:01)
6. I Hope She Knows (4:00)
7. The Honey Do List (3:15)
8. Junky For Your Love (5:07)
9. Why I Feel So Blue (3:15)
10. The Bug (2:52)
11. Play By The Rules (5:13)
12. Mathilda (3:47)

Jan Tore (JT) Lauritsen and his Buckshot Hunters are one of the country's most reputable and hard working bands. The band can look back in 20 years as a record artist. The first album titled Buckshot Hunters was released in the autumn of 1995 right after the Notodden blues festival that year they played for the first time. It was the festival's first non-smoking event and the band shared the evening with Sven Zetterberg and his Chicago Express. The band is known for its blue eyed soul in a delicious blend spiced with a dash of Zydeco and Tex-Mex. The band has been touring all over Europe and to such distant places as Australia, Svalbard and the United States.